Common Defenses Used to Defeat Workers' Compensation Claims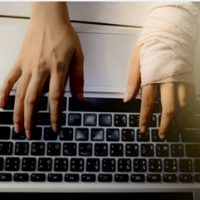 Unfortunately, employers and insurance companies don't always comply with Florida's workers' compensation law and they might try to avoid paying for your medical and other expenses. To that end, there are several defenses they might use against you in a lawsuit seeking to recover the compensation that you are entitled to. Here are six examples:
The injured employee is an independent contractor and not eligible for workers' compensation. Generally, independent contractors are not covered under the state's workers' compensation law (unless the contractor works in the construction industry). However, a worker will only be considered an "independent contractor" if he or she meets certain criteria. Just because a worker fills out a 1099 tax form doesn't mean that he or she is an independent contractor for workers' compensation purposes.
The employer doesn't have workers' compensation insurance. This is not a valid defense Florida employers with four or more employees (either full or part time) must have workers' compensation insurance covering their employees.
The injured employee wasn't injured in the scope of his or her employment. The success of this defense depends on the particular facts of the claim. An obvious example of an injury that qualifies for workers' compensation is when an employee slips and falls because of a dangerous condition on the job site. But what if the employee is injured while off-site? Was the employee acting on behalf of the employer? For example, if it's your job to sell carpets and you're injured on a customer's property, are you entitled to workers' compensation? The terms of your employment and the facts of your case will be determinative.
The employee failed to provide the requisite notice of his or her injury. Injured workers have 30 days from the date of the accident to report their injury to their employer (or 30 days from the day that the injury manifests). If you don't meet this statutory deadline then your employer can deny your claim.
Failure to use a safety device. If a trucking employee wasn't wearing a seatbelt at the time of a car accident, or if an employee who works with dangerous chemical substances wasn't wearing safety goggles, then that employee might receive less in compensation benefits than he or she would otherwise have been entitled to.
An experienced workers' compensation attorney will be able to craft a legal strategy to overcome these and other defenses. 
Contact Us Today
Contact one of our workers' compensation attorneys at Nicole Hessen, P.A. today if you have been injured on the job in West Palm Beach. We are familiar with the defenses that an employer or insurance company could use against you and will help recover the compensation that you are entitled to receive under Florida law.
Resource:
leg.state.fl.us/Statutes/index.cfm?App_mode=Display_Statute&URL=0400-0499/0440/Sections/0440.02.html