Frequently Asked Workers' Compensation Questions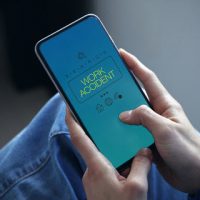 Thousands of Florida workers are injured on the job every year, which is why anyone employed in this state should be familiar with their rights under the workers' compensation law. Here are several frequently asked questions pertaining to employer responsibilities and workers' rights. Note that these are not the only issues that arise under workers' compensation law. Always consult with an experienced attorney if you have questions about your workers' compensation claim.
Q: Who does Florida's workers' compensation law apply to?
A: Florida employers with four or more employees (either full or part time) must have workers' compensation insurance covering their employees. 
Q: When do I have to report my injury to my employer?
A: Report it immediately. Legally, you have 30 days from the date of the accident to report your injury to your employer, but it's better to do it as soon as possible. Then your employer has seven days to report the injury to their insurance company.
Q: What kind of medical treatment am I allowed to get?
A: Florida law requires employers to provide injured workers with whatever medical services are necessary to treat their injury, including:
Medicine,
Prostheses and other medically necessary apparatus, and
Remedial treatment, including accredited pain management programs.
All authorized medical bills should be submitted to the employer's insurance company.
Q: Will I be paid if I'm unable to go to work?
A: If you are permanently and totally disabled, you will receive approximately two-thirds of your weekly wages for the duration of your disability. If your disability is total but temporary, you will receive two-thirds of your weekly wages for up to 104 weeks. At that point doctors will determine whether your disability is permanent. Note that injured employees generally won't be compensated for the first seven days of disability unless the injury results in more than 21 days of disability. In that case the employee will be compensated for that first seven days.
Q: Will my disability benefits be taxed?
A: If you are unable to work and are receiving disability benefits then you don't have to pay income tax. However, if you return to work on limited duty and are still receiving benefits then you will owe taxes on that income.
Q: What if I can't do my job anymore?
A: Florida wants you to be able to return to work. That's why the law provides certain reemployment services, such as vocational counseling, worker retraining, help with finding and landing a new job, and other reemployment assistance.
Q: If I live in Florida but work for the federal government does state law apply to my workers' compensation claim?
A: No. Federal employees are subject to federal workers' compensation laws.
Q: What do I do if my employer refuses to report my injury or if I'm not receiving the disability benefits that I'm entitled to receive under state law?
A: Contact an experienced workers' compensation attorney as soon as possible.
Reach Out to Us Today for Help with Your Case
Contact one of our workers' compensation attorneys at Nicole Hessen, P.A. today if you have been injured on the job in West Palm Beach. We will help you recover the compensation that you are entitled to receive under Florida law.
Resource:
leg.state.fl.us/Statutes/index.cfm?App_mode=Display_Statute&Search_String=&URL=0400-0499/0440/Sections/0440.185.html